Hiya! We're college students in Pittsburgh who seek to know and love Jesus.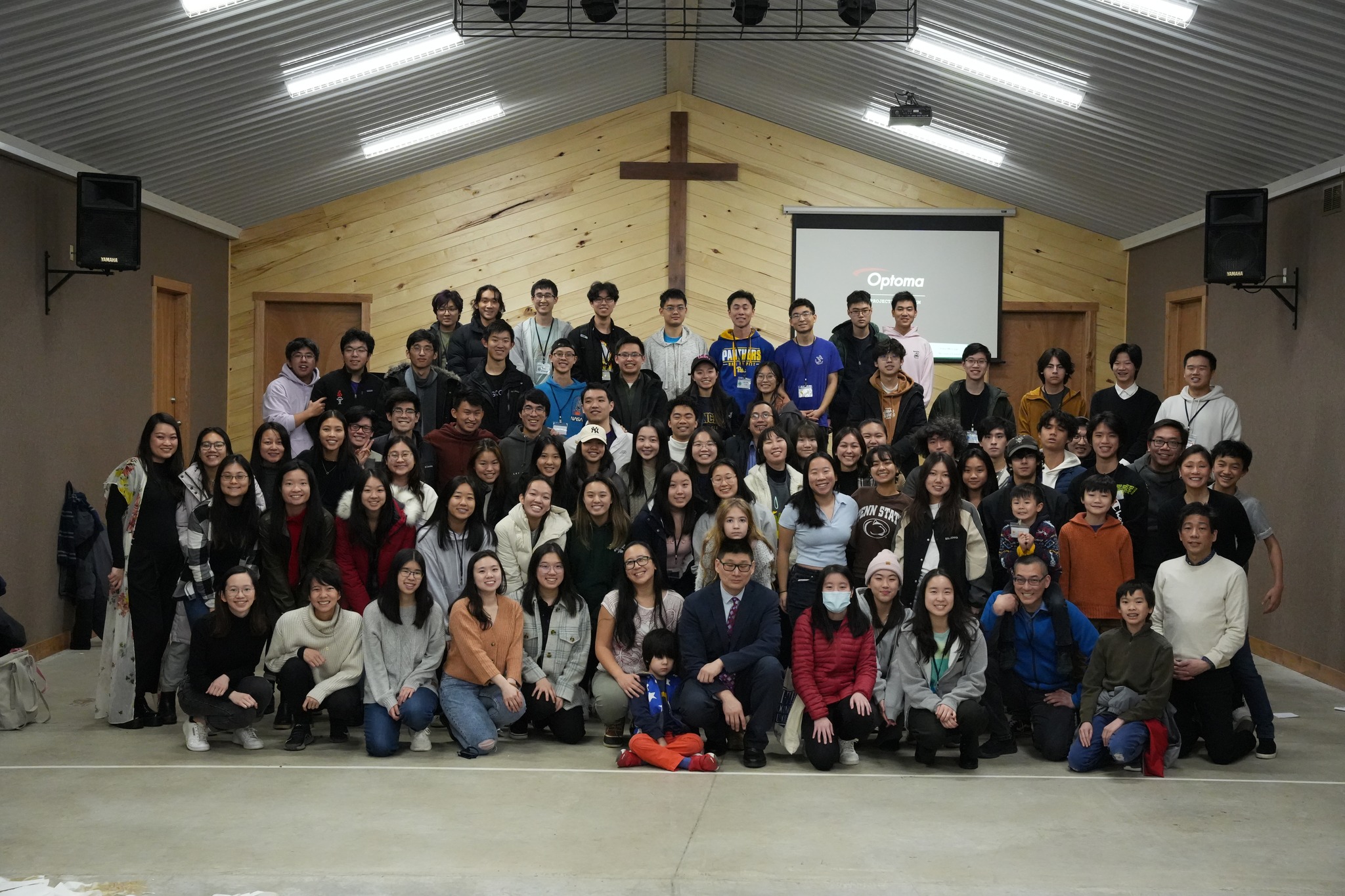 Asian Christian Fellowship (ACF) is PCC's college student ministry, and is made up of students from Pitt, CMU, and other schools in the Pittsburgh area. We are student-led under the supervision of Gordon Ott, an elder of PCC, and his wife Julie.
ACF is a cell-based ministry, where each cell group is single gendered and meets weekly to study the Bible, share, and encourage one another. Additionally, the whole fellowship meets each Friday night to worship, learn about and discuss the Bible, and to have fellowship. Most of our members also attend PCC on Sunday mornings, using a bus provided by the church.
Finally, outside of our core events, our members love to organize meals, meet-ups, jam sessions, and other fun events. We enjoy spending time together, whether to study, disciple, or to have fun, and pray that all we do would be to God's glory.
Our hope is this website isn't about how spiffy we are or how much we do, but rather how we are a body of believers who strive to be transformed from the inside out by the love of Jesus Christ.
We pray that college wouldn't just be an educational and social time but also a time to grow closer to God, and we would love to get to know you and grow with you. Below are some ways you can get plugged in!
Join us for fellowship and spiritual growth.
On Fridays, we gather as one body for musical worship, corporate prayer, topical Bible study, and small discussion groups. During the course of the year, we also occasionally have workshop nights, outreach events, and sharing nights.

Just as your body's made up of little building blocks called cells, ACF is made up of cell groups: small, single-gender units who meet weekly to study the Bible, pray, and encourage one another.

We're a ministry of Pittsburgh Chinese Church, and we encourage you to join us on Sundays for worship, service, Sunday school, and lunch! To make things easy, there's a bus which takes us to PCC with stops at both CMU and Pitt.